Releases August 15, 2017


The love of Trenton Quinn's life disappeared suddenly. He tried to move on with his life but couldn't forget about her. When evidence arises suggesting she fell through a time hole he decides to figure out how to follow her to the past and bring her home.

Genevieve Byrne fell off a cliff landing in Regency England and total chaos ensued. Immediately upon her arrival she was kidnapped and held hostage by French spies. Only a miracle would see her through it and she prayed that somehow the love of her life would rescue her. But he never came and she had to find a way to save herself.

After careful research Trenton finds a way to travel through time, but will he be too late to save the woman he loves?
Releases November 28, 2017


Daring a Rogue to Love...

Christy Carlyle

Dawn Brower



Katherine Bone



Amanda Mariel



Christina McKnight



Maggi Andresen



Releases September 5,2017


Dr. Aubriella Byrne isn't the adventurous sort. The most daring thing she's ever done is travel to visit her cousin in Kent to research her doctorate. Until she catches a glimpse of a man in another era through a mirror—she takes a leap of faith and goes to his time to find him.

Killian Lynwood, Earl of Thornbury finds Aubriella wandering the lands outside his castle. She has an ethereal beauty and frailty that makes him want to protect her. Safeguarding those he loves has been his duty since he was a small boy, starting with his mother. Aubriella quickly becomes a female he cares deeply for.

Aubriella isn't sure if she should tell him who she is, or more importantly where she's from, but secrets and lies have a way of unraveling. Killian has a few of his own he doesn't want to come to light. The decision to trust each other is a hard one. Sometimes love isn't enough and their secrets might destroy everything.
​

Releases November 7, 2017


Only the strongest men can claim the hearts of these untamed ladies. Enjoy six never before released, breathtaking tales of love in which each fiery heroine finally meets her match. Gamblers, spies, and thieves, these feisty women refuse to play by the rules, especially when it comes to love. They seek adventure and excitement, but they'll soon discover that risking their hearts is the greatest gamble of all.

Meara Platt

Amanda Mariel



Tammy Andresen



Dawn Brower



Maggie Dallen



Aileen Fish
Releases October 3, 2017


Hot Winter Nights




USA Today and Bestselling Authors

Tammy Andresen

Amy Rose Bennett



Heather Boyd



Dawn Brower



Amanda Mariel



Nina Mason



Christina McKnight



Lauren Smith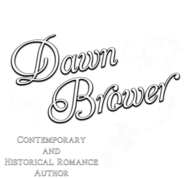 Releases November 21, 2017


All a lady wants for Christmastide is a Rogue of her own...

Seven Rogues find the love of their lives in this historical holiday collection. Follow each rogue as they learn how enticing love can be and that sometimes even the wickedest rogues can find their happy-ever-after.

USA Today and Bestselling Authors

Kirsten S. Blacketer
Dawn Brower
Samantha Holt
Amanda Mariel
Lauren Smith
Sandra Sookoo
Em Taylor

Releases September 19, 2017


Allison Merritt

Sandra Sookoo

Amanda Mariel

Rebecca Lovell

Tammy Andresen

​Dawn Brower