Releases November 21, 2017


All a lady wants for Christmastide is a Rogue of her own...

Seven Rogues find the love of their lives in this historical holiday collection. Follow each rogue as they learn how enticing love can be and that sometimes even the wickedest rogues can find their happy-ever-after.

USA Today and Bestselling Authors

Kirsten S. Blacketer
Dawn Brower
Samantha Holt
Amanda Mariel
Lauren Smith
Sandra Sookoo
Em Taylor
Releases November 28, 2017


Daring a Rogue to Love...

Christy Carlyle

Dawn Brower



Katherine Bone



Amanda Mariel



Christina McKnight



Maggi Andresen



Releases December 5, 2017


Sullivan Brady has always followed his own rules. The biggest one: Don't get attached. When his sister went missing when he was a child it taught him a hard lesson. Sometimes loving someone leaves you open to unimaginable pain. He vowed to never be in that position with anyone ever again—until Lana. She alone touches his heart and has the power to heal age old wounds. When she almost dies he loses it and starts to question every decision he's ever made.

Surviving a car accident quickly followed by heart surgery leaves Lana Kelly vulnerable. She's always had a soft spot for Sullivan, but has tried her best to keep him at a distances. Only a fool would trust him to honor a commitment regarding matters of the heart. He's known for his serial dating and inability to love. When he starts a campaign to win Lana's heart she is ill prepared to fight him.

As the days go by Lana starts to believe in a happy-ever-after with Sullivan. Someone else has other ideas though and they might not survive long enough to discover what true happiness is.
​

Releases January 16, 2018


Elodie, Princess of Zelnon has a mission. More than one to be exact. She has certain things to check off of her list: save the knight, escape Malediction, and overthrow her step-mother Fiona's rule of her kingdom. One of those alone is daunting, but all three?

As she travels with Prince Daire, an overzealous bird, and a white tiger with silver stripes. she is forced to make decisions that will affect them all. Each step they take brings a new challenge to overcome. Death becomes a very real possibility and she has to make a decision that alters someone she cares about irrevocably.

Saving herself is becoming increasingly impossible, and each choice seems to make matters worse. As they travel through the nightmare realm of Malediction, rescuing her knight might be the last thing she's able to do. Trusting her allies becomes even more difficult and in the end, Malediction might claim them after-all.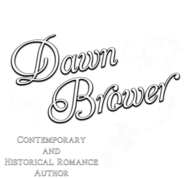 Releases February 6, 2018


Serenity Drake went back in time for altruistic reasons. Her sister Peyton was dying and she needed her other sister to go back to save her life. Along the way she didn't expect to find the one man she couldn't resist.

Brandon Bennet, the Duke of Branterberry has a young son to care for. He has no room for Serenity in his life, but needs her help after she convinces his son's governess to leave his employ. She takes on the duties with a flourish all her own. Brandon finds her difficult to resist, but has no wish to marry again. His first marriage left little to be desired.

As a spymaster Brandon has more than Serenity and his family to contend with. With the fate of his country at stake he must make a difficult decision: Does he give in to his attraction or abandon Serenity for the good of England.

Releases November 7, 2017


Only the strongest men can claim the hearts of these untamed ladies. Enjoy six never before released, breathtaking tales of love in which each fiery heroine finally meets her match. Gamblers, spies, and thieves, these feisty women refuse to play by the rules, especially when it comes to love. They seek adventure and excitement, but they'll soon discover that risking their hearts is the greatest gamble of all.

Meara Platt

Amanda Mariel



Tammy Andresen



Dawn Brower



Maggie Dallen



Aileen Fish